EMGS extends EM application window with the new DeepBlue source
EMGS has completed the development of the next generation Controlled-Source Electromagnetics (CSEM) source system DeepBlue. The first commercial project, in the Norwegian Sea, was announced in June 2017 and the data acquisition was successfully completed in July 2017.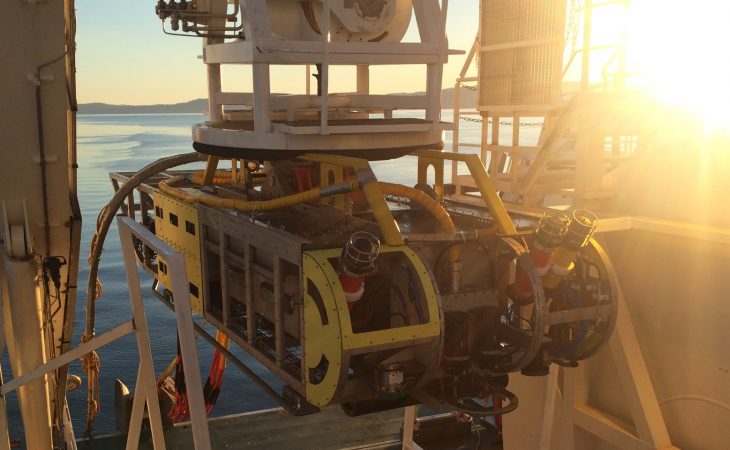 DeepBlue was developed under a Joint Industry Project (JIP), together with Shell and Statoil, and defines a step change in the applicability of full-azimuth 3D CSEM to the various exploration challenges in general and prospects in particular that were previously "out of reach", i.e. being either too small or too deep to be detected with lower output systems.
DeepBlue is a deep-towed source combining innovations in subsea high-power electronics and improved navigation capable of providing an output of up to 10,000 amps that can operate in water depths up to 4,000 m. The new source can see smaller and deeper targets, while also increasing imaging confidence and resolution for targets that can already be detected with EMGS' conventional deep-towed source system. The depth of investigation (below mudline) will increase by up to 1,500 meters. "We bring the high power, accuracy and broad bandwidth of the surface-towed source systems to the seabed." says Markus Skarø, VP of Acquisition at EMGS.
EMGS and its partners also entered into a commercialization agreement based on successful technology trials in 2016 in partner held acreage that have confirmed data quality and target imaging improvements. The new source is being operated from the Atlantic Guardian and available to the industry.
According to EMGS CEO Christian Vermeijden: "DeepBlue is a game changer not only for deep exploration targets, but also opening up for more 3D CSEM surveys for near-field exploration in mature basins and field appraisal where resolution and sensitivity requirements are higher."