Data acquisition
Although we believe that we have the best-performing source and receivers, we are constantly striving to improve our equipment, independently and through joint-industry projects.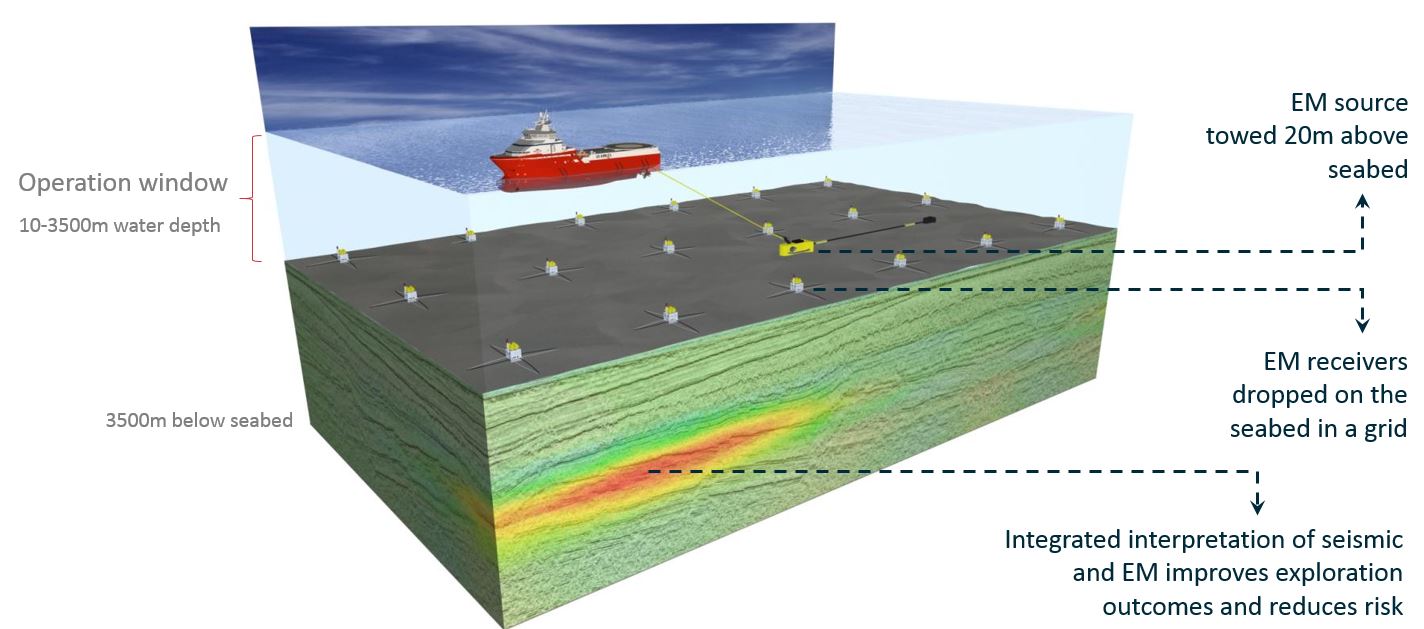 Efficiency and focus on safety
Efficiency and scale are also important and our purpose-built 3D EM vessels are designed to handle large numbers of receivers efficiently. This enables us to deploy hundreds of receivers to acquire large or detailed 3D surveys. Moreover, our first-rate crews have unmatched marine CSEM operational experience. All our equipment is checked before and after deployment, and is scrupulously maintained on board in state-of-the-art workshops.
No impact on marine environment
Our sources operate continuously and reliably for very long periods and without impact on the marine environment. Their frequency spectrum is customised for each survey, and the sources can illuminate hydrocarbon targets through more than 3 km of rock, at water depths down to 3.5 km.
Each of our purpose-built 3D EM vessels is equipped with parallel source systems, including power supply, umbilical and handling system. This minimises technical downtime and helps to reduce data delivery times.
Key features
high-operational performance globally
multi-component measurements of electrical and magnetic field data in two orthogonal directions
low technical downtime
rolling grids used to acquire regional data while maintaining wide-azimuth data coverage. high-operational performance globally is key to commercial viability.
each project conducted in close cooperation with our customers so that we design and implement the best acquisition solution for your needs.