Research & Development
Since EMGS introduced CSEM for commercial exploration in 2002, we have gone from 2D line surveys to 3D wide azimuth grid surveys. We've made gains in receiver and source technology to meet the industry's growing need for greater signal strength, data reliability, and less acquisition downtime.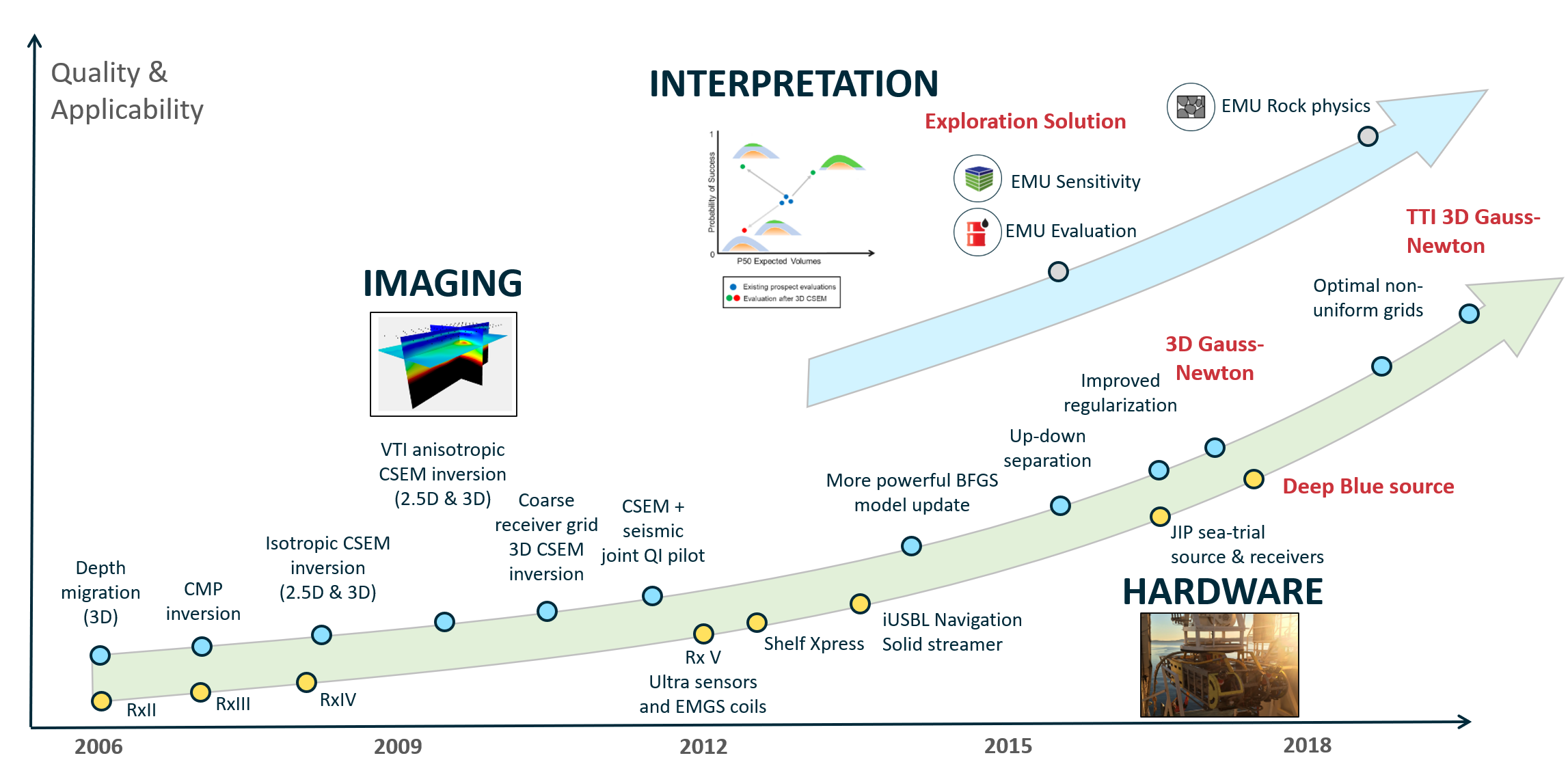 Continuous development of our hardware and imaging software facilitates the improvements made in the data acquisition. Recent advances are:
Our powerful broad-band source, Deep Blue, enabling deeper subsurface penetration and increased sensitivity
3D Gauss Newton inversion with structural regularization, optimized for HPC environments to tackle large 3D surveys
3D TTI inversion accounting for tilted anisotropy
High accuracy 3D modelling on optimal meshes 
CSEM Quantitative Interpretation workflows to determine reservoir parameters through calibrated rock physics models
By propelling these technology advances, we continue to show our dedication to our customers and to exploration R&D.
The EMGS R&D group gathers competencies in physics, software development, and computer science. Our team is actively involved in research collaborations with both academia and industry partners, hosting PhD students and participating in research consortia. The EMGS R&D group has a significant output of research papers in leading journals. See the updated collection of these publications on the Technical articles page.