EMGS research aims for up to 80% reduction in computation time
EMGS and the University of Oslo have developed a fast and efficient way of performing multi-model 3D electromagnetic simulations. The scheme led to a significant reduction time in inversion. Specifically, for a focused inversion of the Troll oil field in the North Sea, as much as 80% of the total modeling time was reduced using the new approach.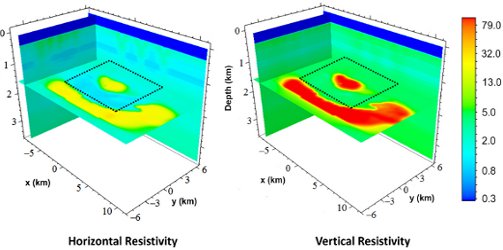 Findings published in SEG's Geophysics
The scheme, which is based on direct solvers and developed with constrained inversion algorithms in view, has been described in an article published in the November-December edition of Geophysics by Piyoosh Jaysaval, Daniil Shantsev and Sébastien de la Kethulle de Ryhove.
Fast multimodel finite-difference controlled-source electromagnetic simulations based on a Schur complement approach (copyright SEG)